Learn how to make Lemko Easter Eggs!
Lemko Pysanka Decorating Workshop



Instructor: Basia Barna Andrusko

1-4 pm, Saturday, April 8, 2017
St. Michael's Church Hall
21 Shonnard Place, Yonkers, NY 10703
​
Cost: $20 per participant ($15 for OOL members) >>>
​Click here to join OOL

​​Includes all required materials (eggs, dye, wax, use of tools, etc.)
Each participant will create a unique and beautiful egg using the Lemko Drop-Pull technique.
​Class is open to both adults and children.
​(Children under 12 y.o. must be supervised by their parent.)

REGISTER FOR WORKSHOP HERE!



Questions? -- Contact Basia at andrusko12@comcast.net
or text/call (267) 918-9172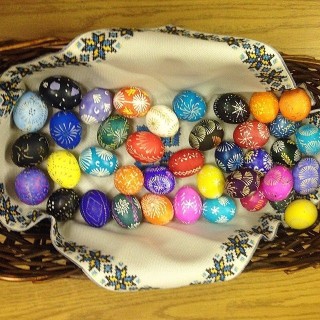 Double click here to edit this text.
Picture of pysanky created by 2015 workshop participants